Springfield, IL - From February 23-25, 2023, the Illinois FFA, Illinois Association for Vocational Agriculture Teachers, Compeer Financial, Farm Credit Illinois and Nationwide recognized the following agricultural teachers as :finalists for the 2022-2023 Ag Educator of the Year honor through Nationwide's Golden Owl Award. (The Golden Owl Award® recognizes extraordinary teachers and supports future educational efforts.)
District 1- Trenton Tabor, Cambridge
District 2-Riley Hintzsche, Streator
District 3-Jody Heavner, Pittsfield
District4-Cassie Crouch, Maroa-Forsyth
District 5-Tamra Gerstenecker , Carlyle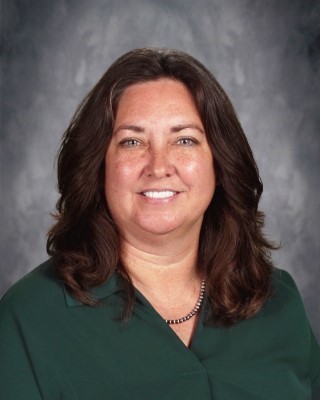 Pictured: Jody Heavner, FFA Teacher- Pittsfield High School
As finalists, these individuals were presented with a $500 cash prize and plaque in front of fellow teachers and students and now have the chance to be crowned as Illinois' Ag Educator of the Year.
Agricultural educators play a vital part in their communities, dedicating countless hours to equip students for fulfilling careers and help them follow their interests. To honor their contributions and support them with additional resources, Nationwide established the Golden Owl Award in 2018 to recognize outstanding teachers across several states.
Between Sept. 1 and Nov. 15, 2022, students, parents and community members across Illinois submitted more than 200 nominations for the state's top agricultural teachers. Following tb.e recognition of five finalists, a selection committee willhonor o_ne finalist as Illinois' grand prize winner and Ag Educator of the Year. The winner will receive tlie coveted Golden Owl Award trophy and an additional $3,000 Nationwide-funded check to support the development oftb.eir program.
Illinois FFA and the Illinois Association of Vocational Agriculture Teachers (IAVAT) are proud to partner with Nationwide to recognize our outstanding agricultural educators. "As we talk to

Alumni members from 10, 20, or even 30 years and beyond, nearly every one of them can remember their high school agriculture teacher and the memories made both in and out of the classroom," said John Edgar, Executive Director of IAVAT. "We are so incredibly thankful for all of our outstanding agriculture teachers and FFA advisors, especially those that go above and beyond to provide opportunities for our members."
Nationwide supports the future of the agriculture community through meaningful sponsorships of national and local organizations. In conjunction with the Golden Owl Award, Nationwide is donating $5,000 to the Illinois Association of Vocational Agriculture Teachers to further support the personal and professional growth of students, teachers, and advisors alike.
"As a company deeply rooted in agriculture, we are proud to collaborate with our state partners to recognize outstanding agriculture teachers, who are not only critical to the communities they serve, but also to the farming industry as a whole," said Brad Liggett, president of Agribusiness at Nationwide. "We are extremely grateful for the contributions and dedication of these selfless public servants."
Learn more about the Golden Owl Awards and past honorees on Nationwide's website.
About Nationwide
Nationwide, a Fortune 100 company based in Columbus, Ohio, is one of the largest and strongest diversified insurance and :financial services organizations in the United States. Nationwide is rated A+ by both AM. Best and Standard & Poor's. An industry leader in driving customer-focused innovation, Nationwide provides a full range of insurance and :financial services products including auto, business, homeowners, farm and life insurance; public and private sector retirement plans, annuities and mutual funds; excess & surplus, specialty and surety; pet, motorcycle and boat insurance. For more information, visit www.nationwide.com. Follow us on Facebook and Twitter.
About the FFA
With over 39,000 members from 365 chapters, the Illinois Association FFAis dedicated to malting a positive difference in the lives of students by developing their potential for premier leadership, personal growth and career success through agricultural education.
To learn more about the FFA visit www.ilaged.org
About the IAVAT
Representing 465 agriculture teachers, the Illinois Association of Vocational Agriculture Teachers is devoted to supporting agricultural education professionals across the state of Illinois through professional development, student programming, and legislative action.
To learn more about the IAVAT, visitwww.ilaged.org