Facility Alert: March 19, 2023 The PHS track will temporarily be closed on March 20-March 22. Repairs will begin on March 20th. Weather may impact the closure timeline. Please stay tuned for additional information as the week progresses! Thank you!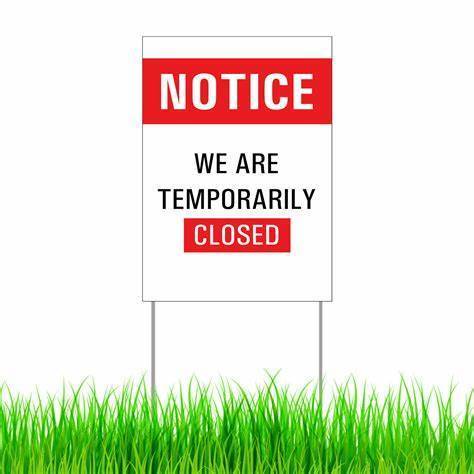 Saukee Baseball has started!

Saukee Baseball has started!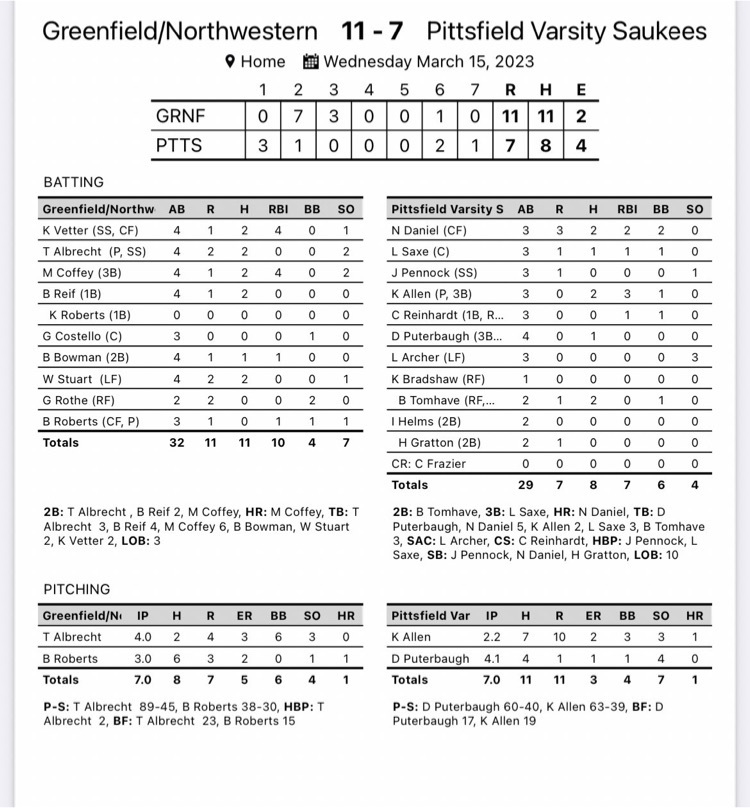 Mark your calendar!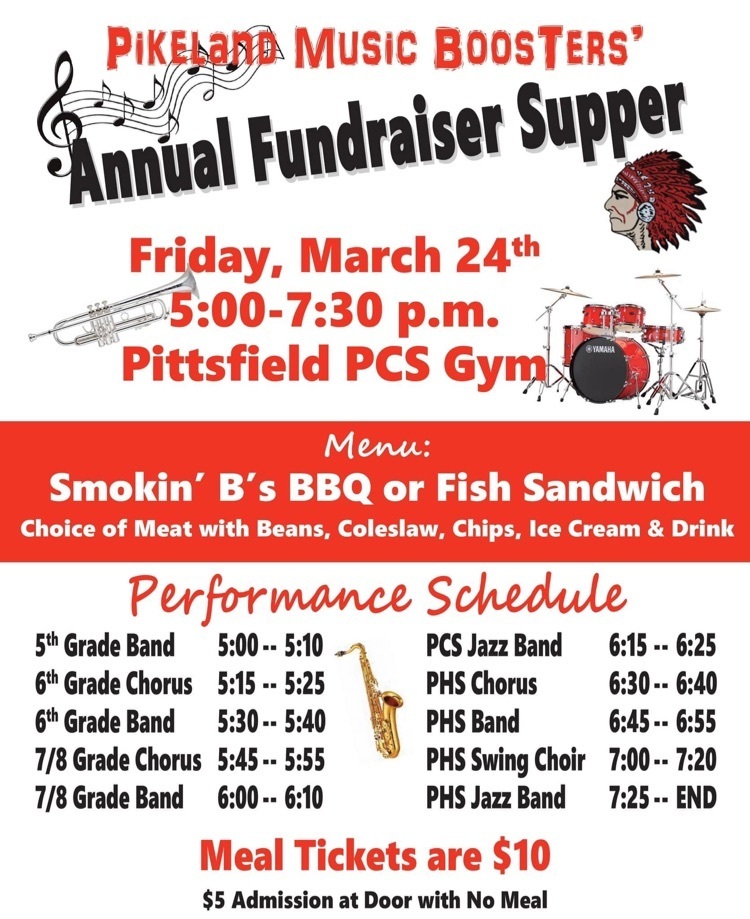 Pajama Day at South!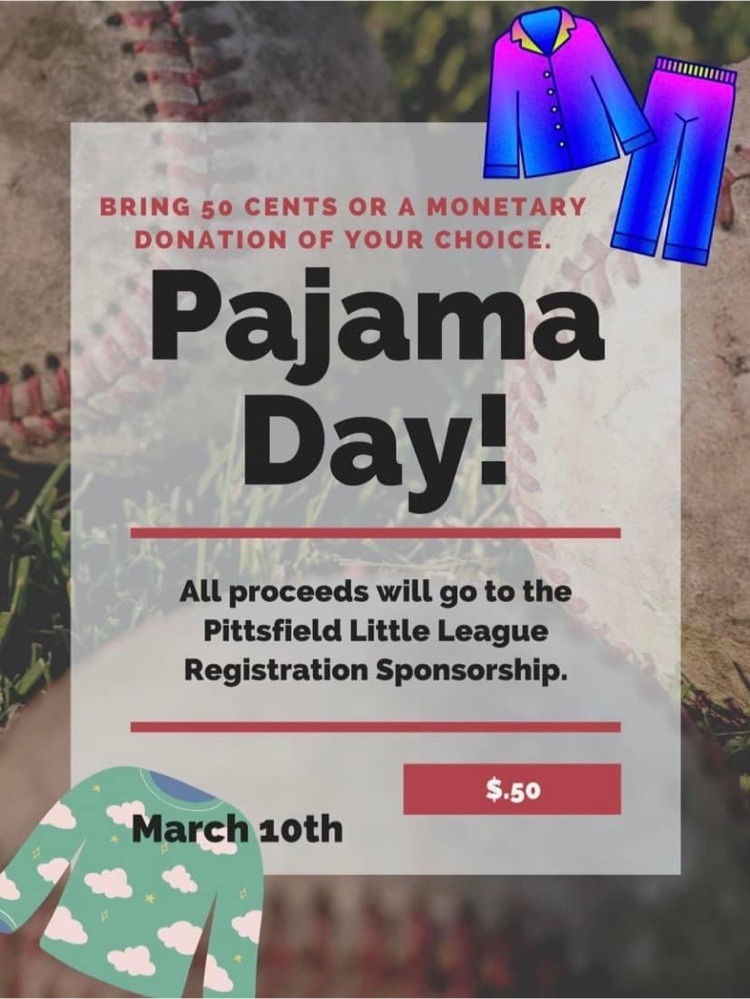 Congratulations!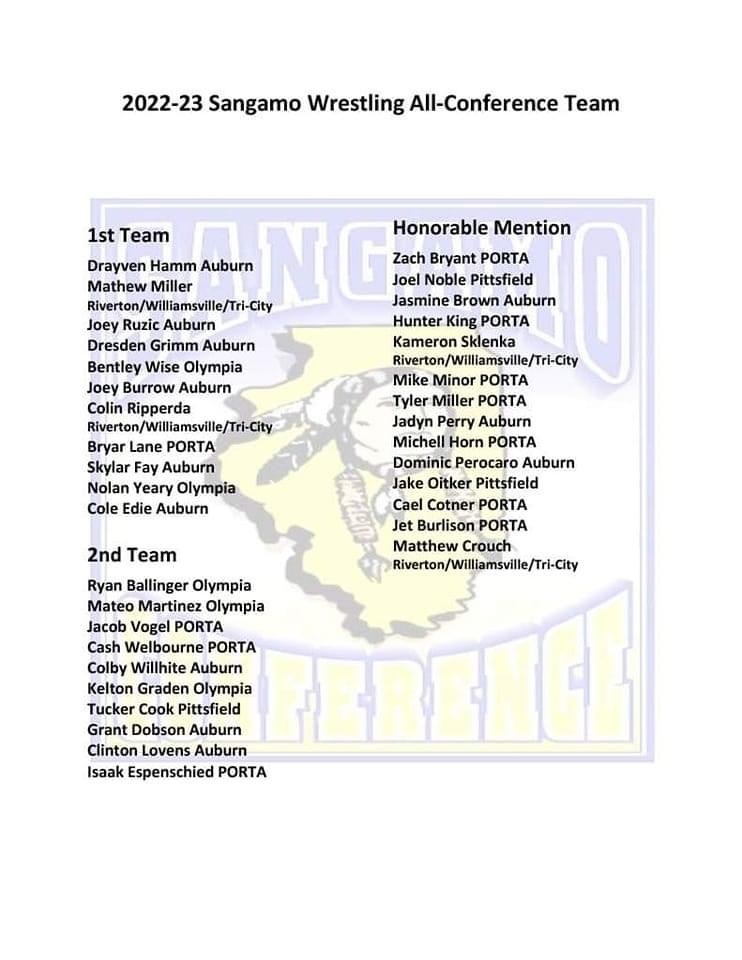 Mark your calendars!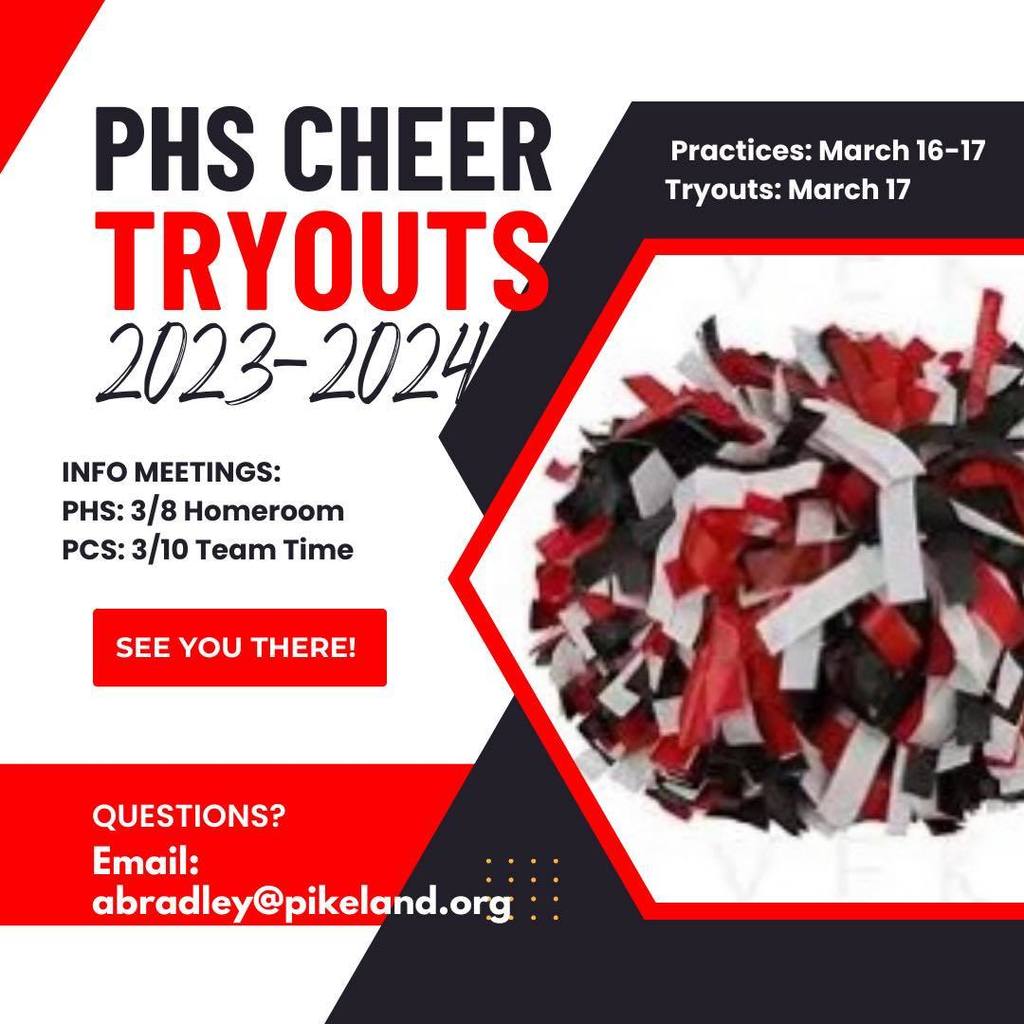 Today's Solo and Ensemble Contest update (Rushville) Overall numbers: 18 first place events 6 second place events Stay tuned for more details!

PCS Wrestling Sectional Update: Elijah Terpstra has advanced to the IESA state wrestling tournament!

Events earning a 1st place rating: Dorothy Boehmer, trumpet solo Kenna Dugan, vocal solo Braycen Douglas, trumpet solo Cadience Mendenhall, alto sax solo Ryder Lipcaman, alto sax solo Braycen Douglas, Jack Lowe, instrumental duet Jack Lowe, alto sax solo Tristan Morrow, trumpet solo Brooke Dippel, Lia Picone, instrumental duet Megan Heffington, trumpet solo Aaron Heightman, trumpet solo Jamison Waters, Aiden Guthrie, instrumental duet Kendra Schlieper, Charlee Lister, instrumental duet Charlee Lister, clarinet solo Mackenzie Opitz, Macee Cooley, instrumental duet Cooper Cleveland, Dylan Leonard, instrumental duet Schae Leonard, alto sax solo Autumn Hull, Piper Henry, instrumental duet Madelyn Saxe, London Thometz, instrumental duet Libby Kearns, Bryleigh Frieden, instrumental duet Piper Henry, tenor sax solo Antonella Avendano, clarinet solo Kenna Dugan, clarinet solo London Thometz, snare drum solo Bryleigh Frieden, bari sax solo Macee Cooley, Brooke Dippel, Lia Picone, instrumental trio Aiden Guthrie, mallet solo Libby Kearns, bari sax solo Events earning a 2nd place rating: Megan Heffington, vocal solo Cylee McDaniles, flute solo Autumn Hull, Piper Henry, Macee Cooley, instrumental trio Jamison Waters, alto sax solo Gwen Pellillo, Cheyanne Armstrong, Jaylynn Grimsley, Charlee Lister, vocal ensemble Keenan Jennings, trumpet solo Natalie Capps, Jaylynn Grimsley, Gwen Pellillo, instrumental trio Libby Kearns, Bryleigh Frieden, Antonella Avendano, instrumental trio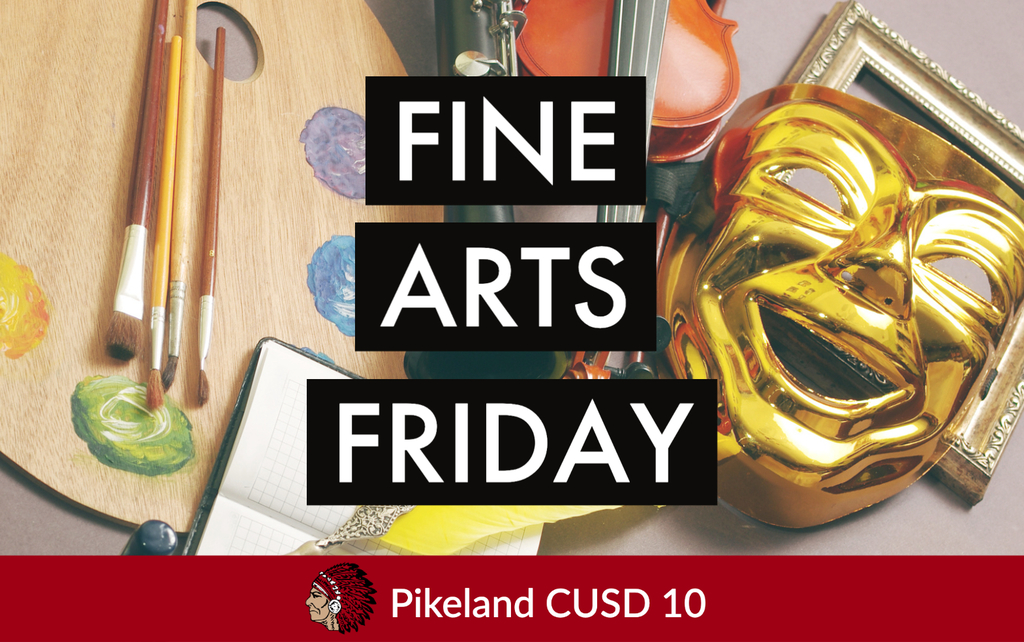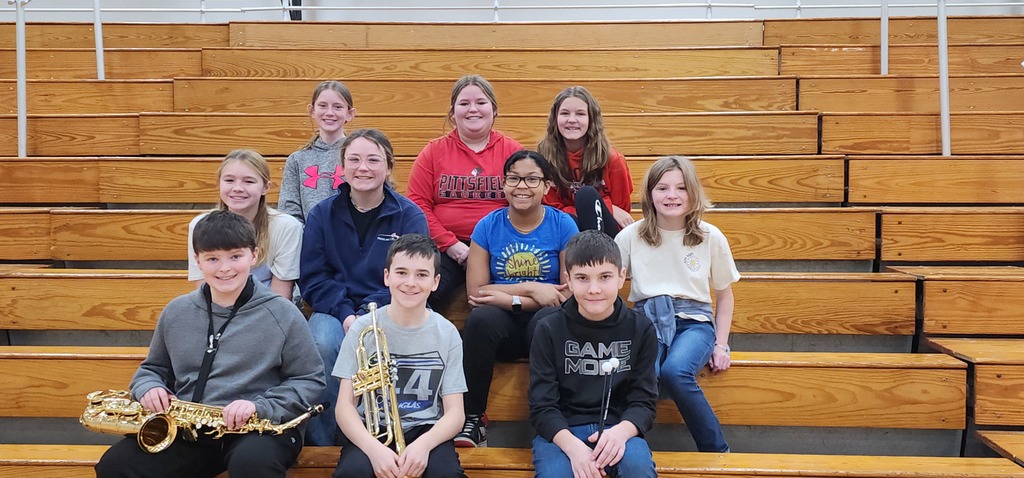 Pikeland and Rotarians: Seniors Musgrove and Collver highlighted! Mr. Tomhave shares information about school safety. Great partnership!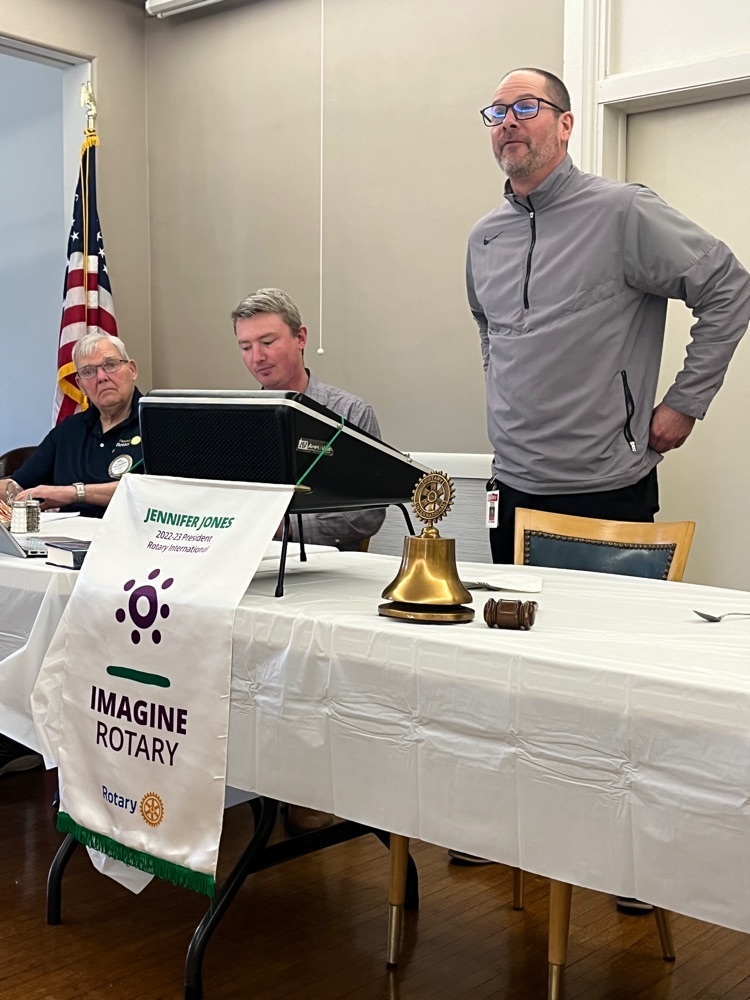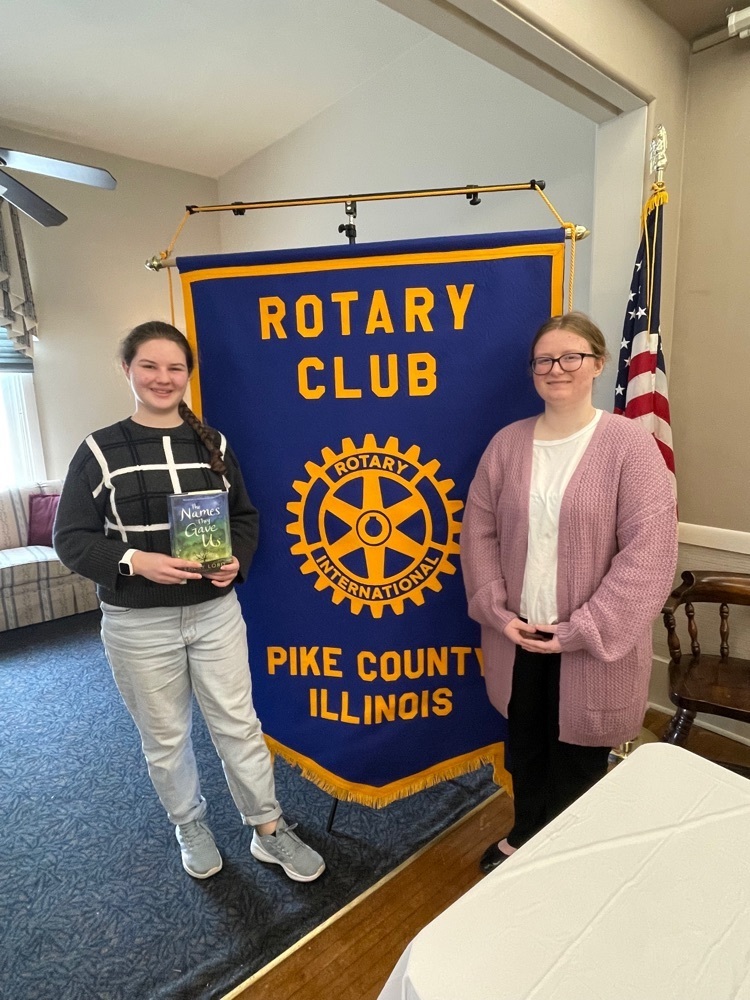 The Saukee Quiz Bowl team outlasted a feisty Liberty team last night to notch another win and push their record to 19-2 on the season. They will look for their 20th win in the first round of regionals Monday afternoon at 4:30 in Triopia as they take on Western.

Penny Wars start at South Elementary tomorrow (February 27).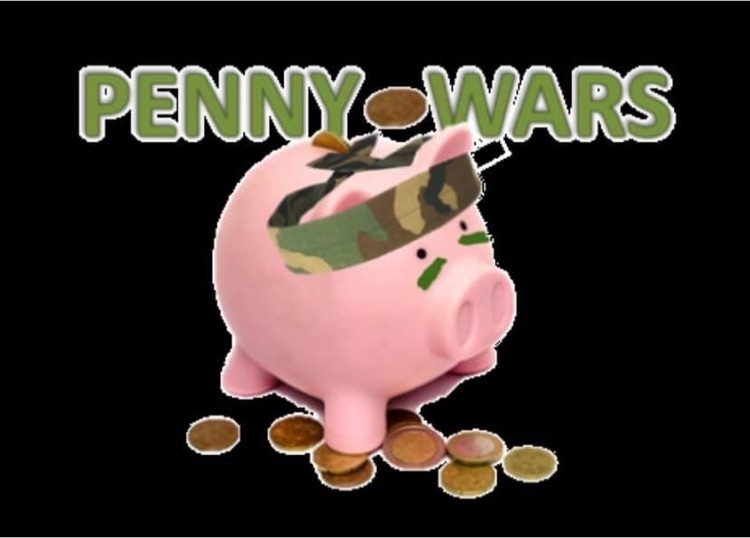 Another PCS Wrestling Update: Advancing to Sectionals Jace Perry Ayden Sledge Lucas Herald Tucker Pines Nick Merryman Fisher McEuen Leaf DeJaynes Kade Perry Kaiden Ridenbark Elijah Terpstra Max Martin Alternates Lex Bogatzke Elijah Palmer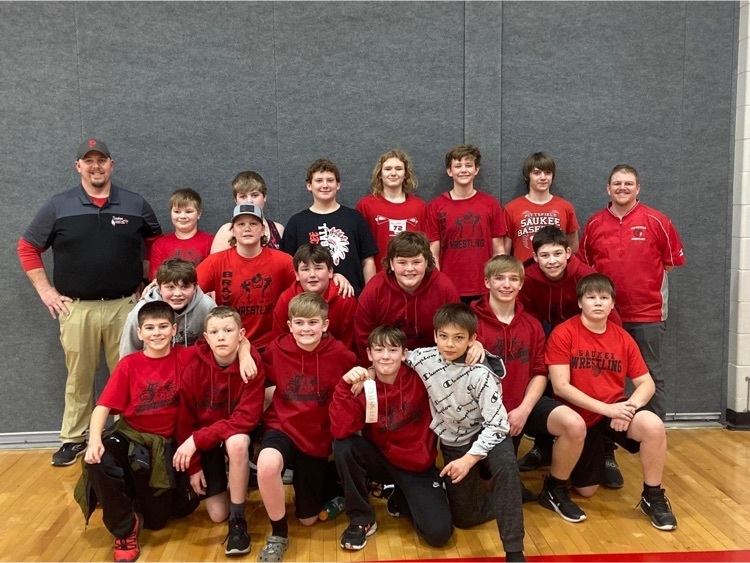 PCS Regional Update: Lucas Herald advancing!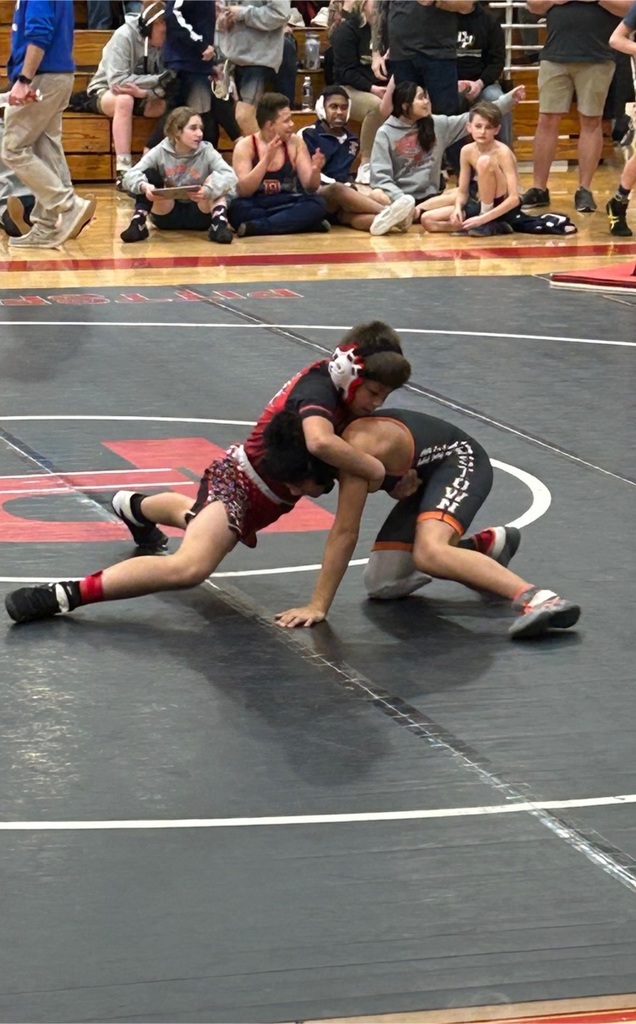 PCS had a great day at the IGSMA junior high solo and ensemble contest. 1st place- 28 events 2nd place- 8 events

it was a great day at junior high solo and ensemble contest. 28 events took 1st place and 8 events took 2nd place!

Wrestling Regional at PCS today!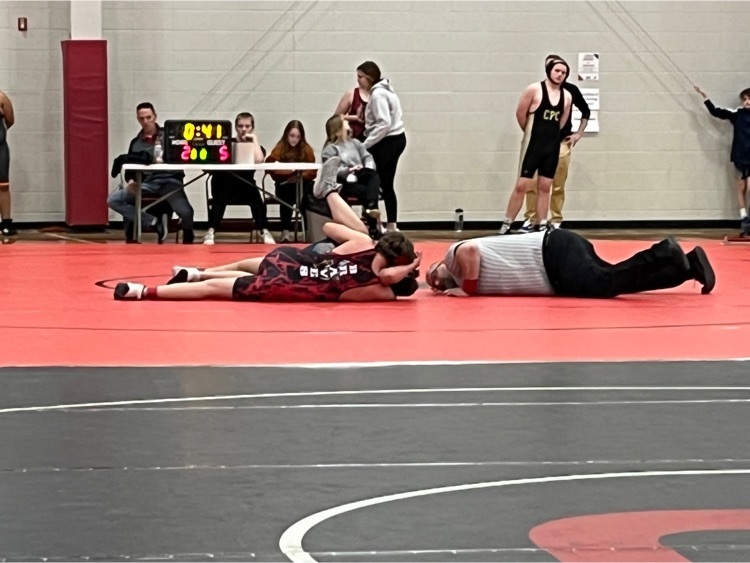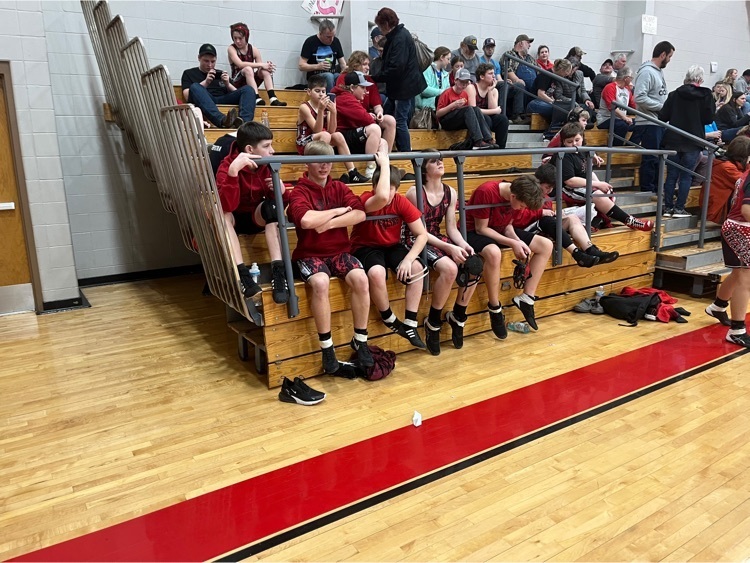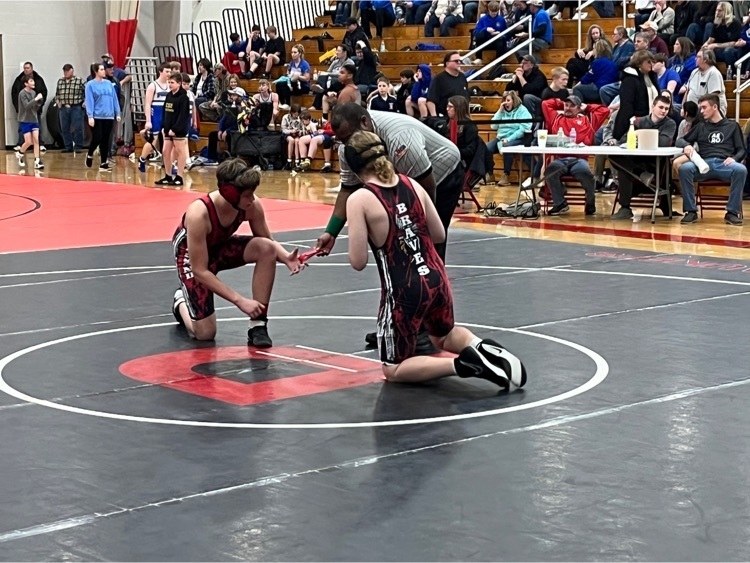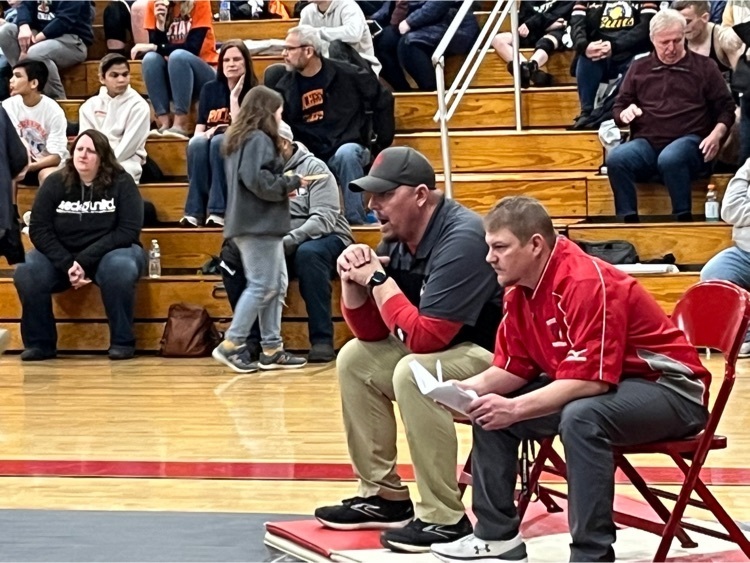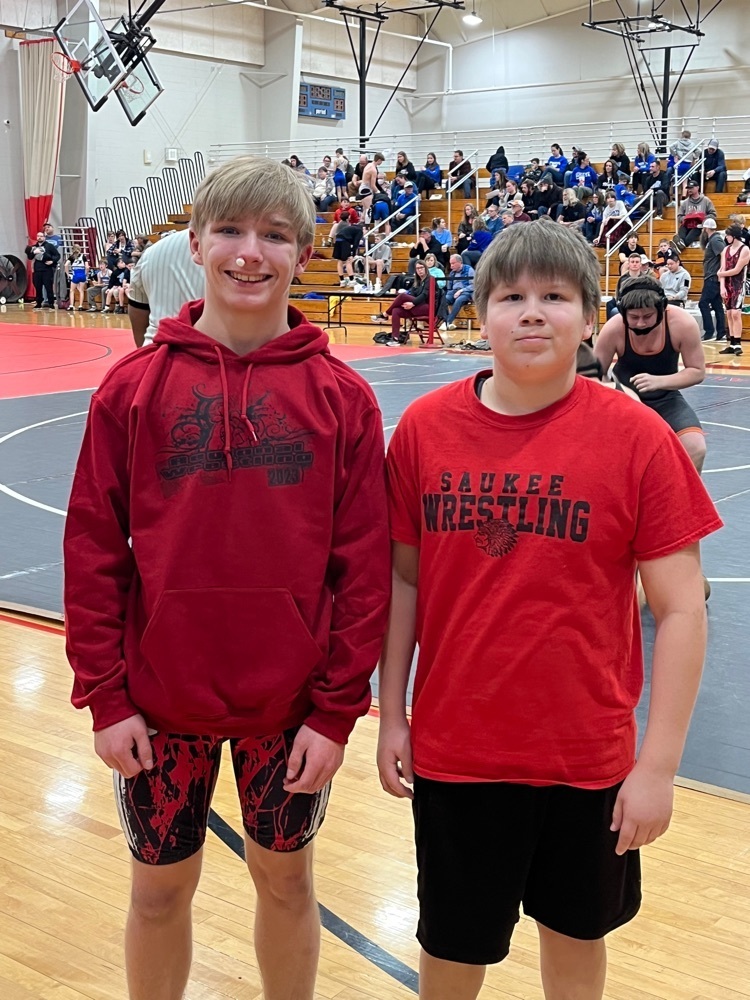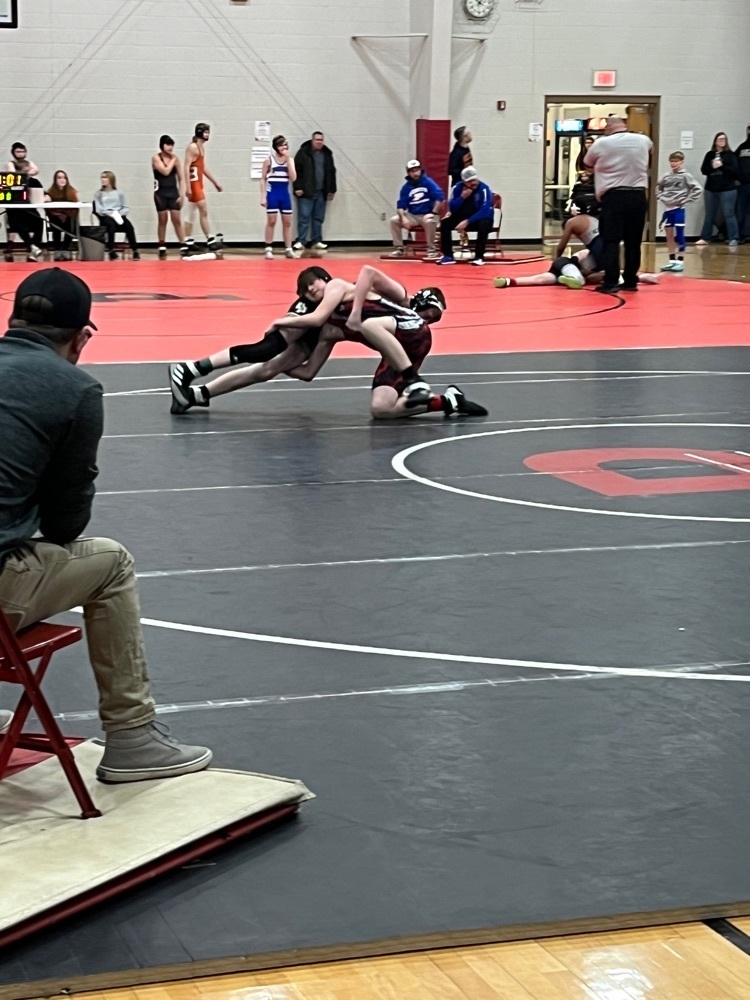 February 23-School Improvement Day Michaela Fray-Tappe and Brandi Pennock lead a portion of the DPod training!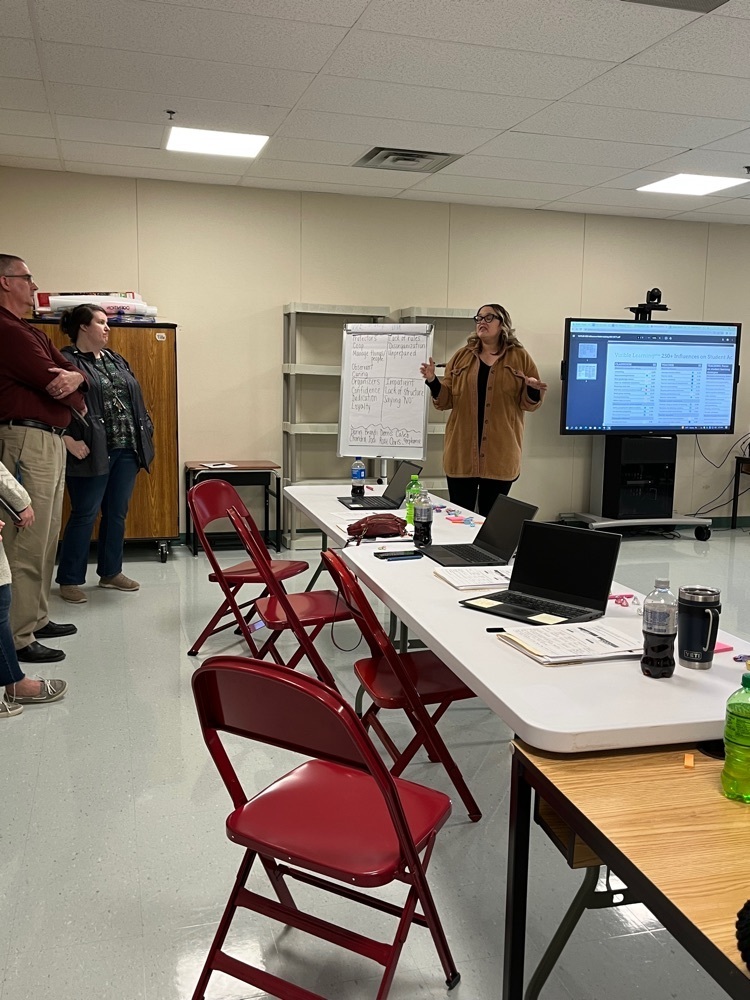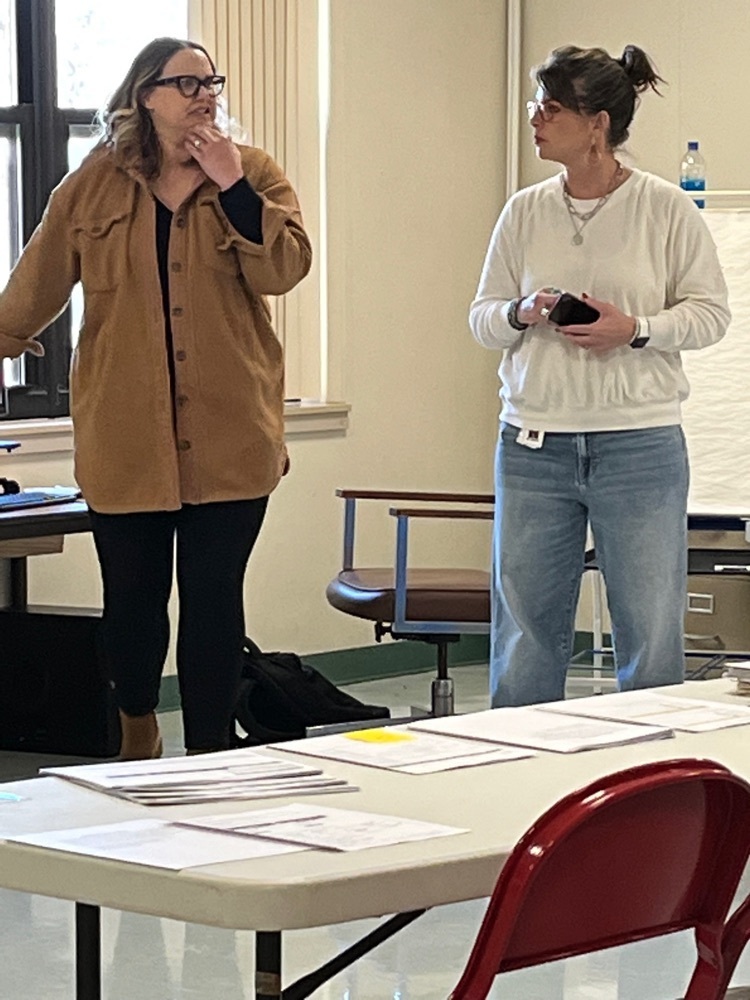 February 23-School Improvement Day K-5 Math Committee making it happen!