Athletic Announcement: Due to low numbers, the Lady Saukee Basketball team will play a modified JV game of two 10 minute quarters starting at 6:00 pm tonight at Carrollton, with full Varsity game to follow. Thanks

South School Gianni's Update Pick up times for any Preschool or Kindergarten student who sold Gianni's through the South School fundraiser is from 4:30 - 6:00 p.m. at Gianni's Monday, November 27. Due to lack of freezer space - please make arrangements to be sure all items are picked up between 4:30 and 6:00 at Gianni's. **December 4 from 4:30 - 6:00 is the pick up time for all First & Second grade students.** Thank you for supporting South School through the Gianni's fundraiser!

PHS Saukee Wrestling update: Saukee Wrestling will travel to Jacksonville for their wrestling match on Monday, November 27th at 6:00 pm. This is an update to the originally scheduled date of Tuesday, November 28th , as indicated on the school calendar. Good luck, Saukee Wrestlers!

Lady Saukee Basketball will take on Unity tonight at 5:00 pm for 3rd place at the Lady Hornet Classic in Brown County. Good Luck, Lady Saukees!

2023 Saukee Turkey Tournament Champs! Go Saukees!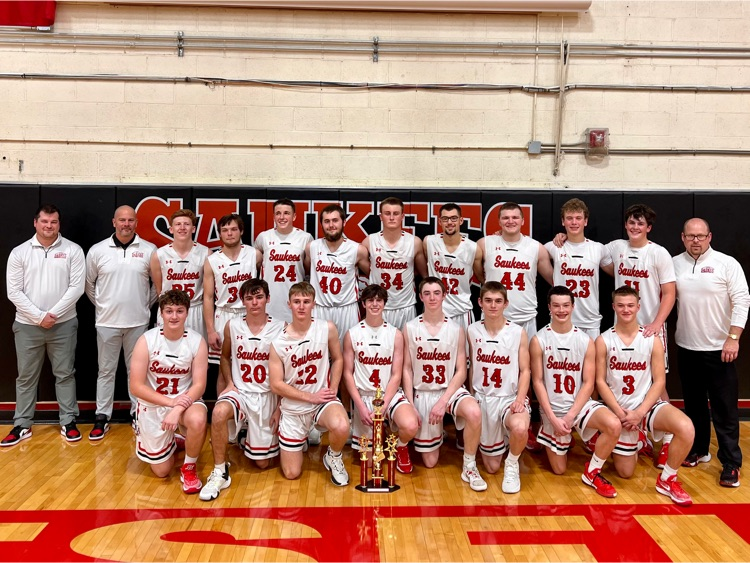 Saukee Turkey Tournament: Reminder, game times for tonight are as follows: 5:00 pm. Western v Liberty 6:30 pm. Pittsfield v Porta/A-C Come on out to Voshall Gymnasium for some Thanksgiving Basketball. Go Saukees!

Happy Thanksgiving from the South School Little Braves!🦃🦃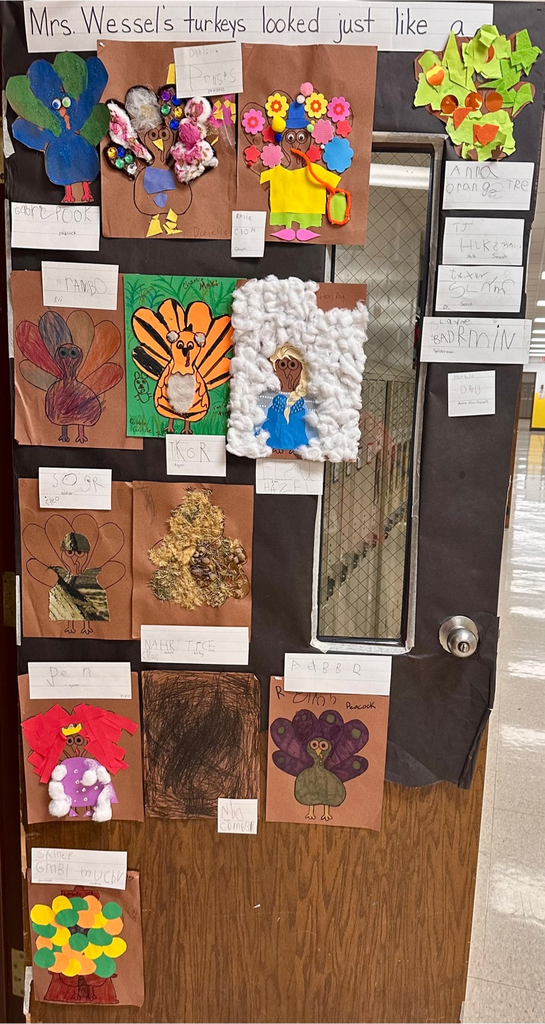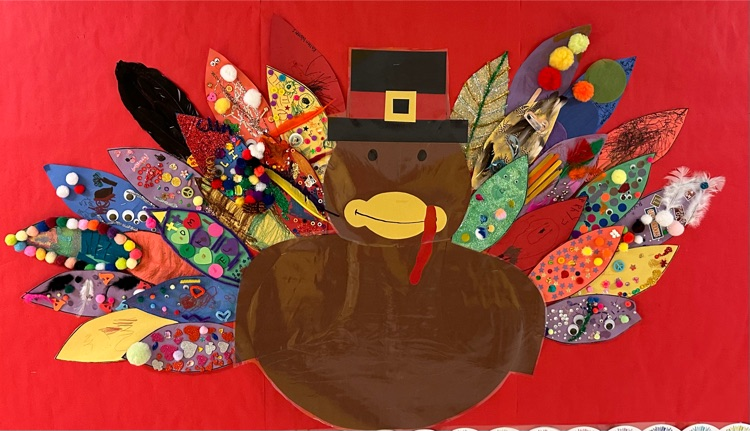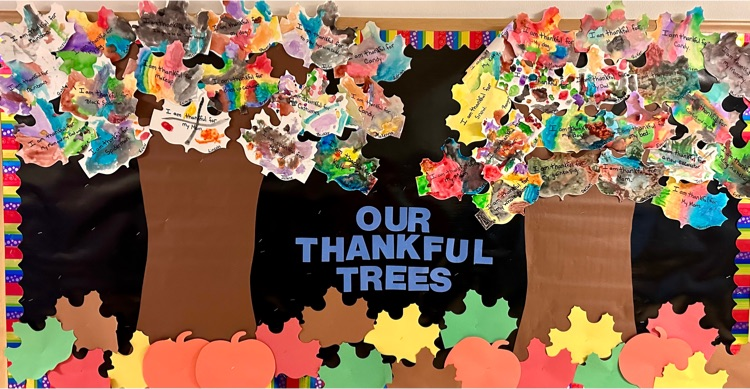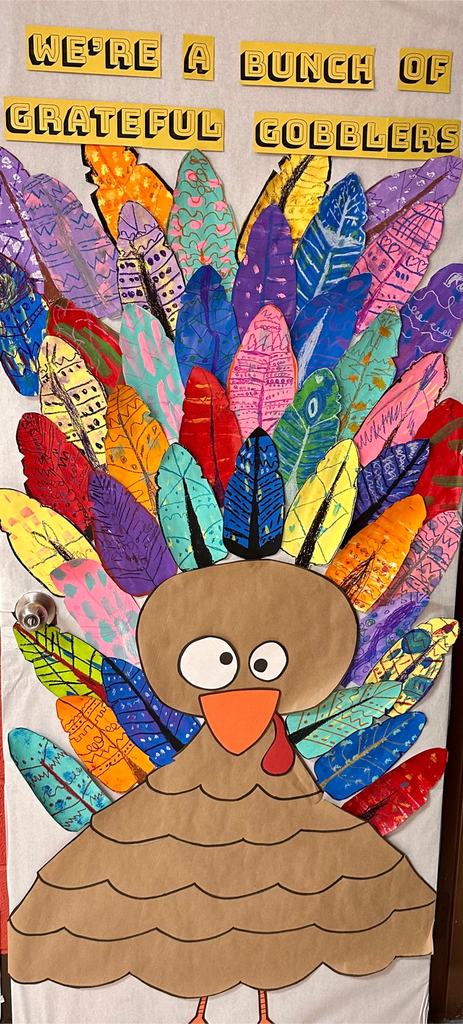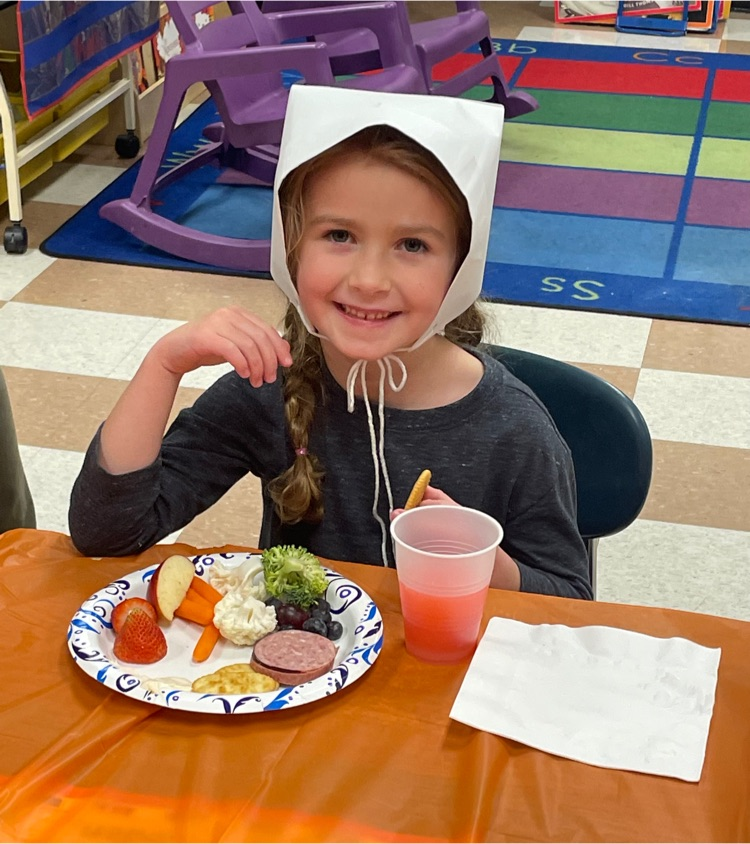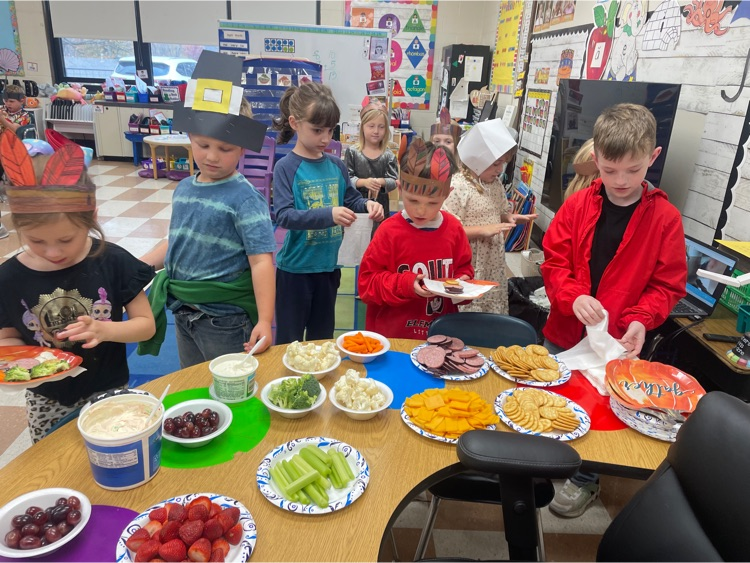 South School Preschool Fun Thank you to Gianni and Rachel Vitale for opening up Gianni's today to allow for the Pikeland Preschool students and staff to visit. The students have been doing a bread study and today they were able to see the process of making pizza from start to finish!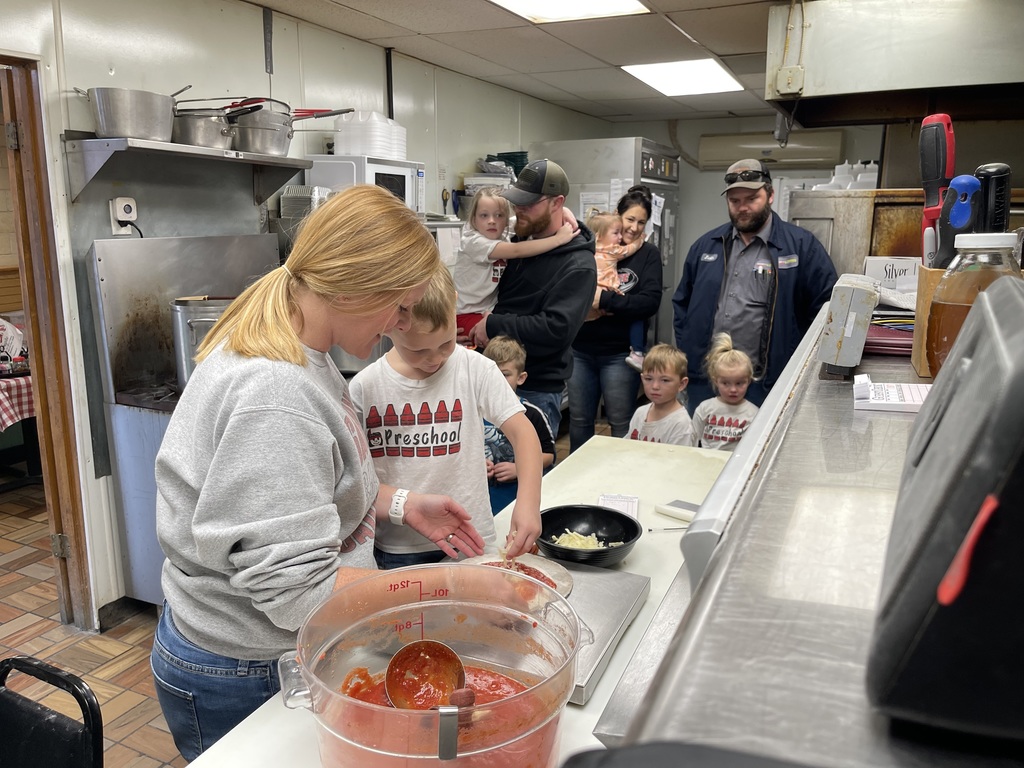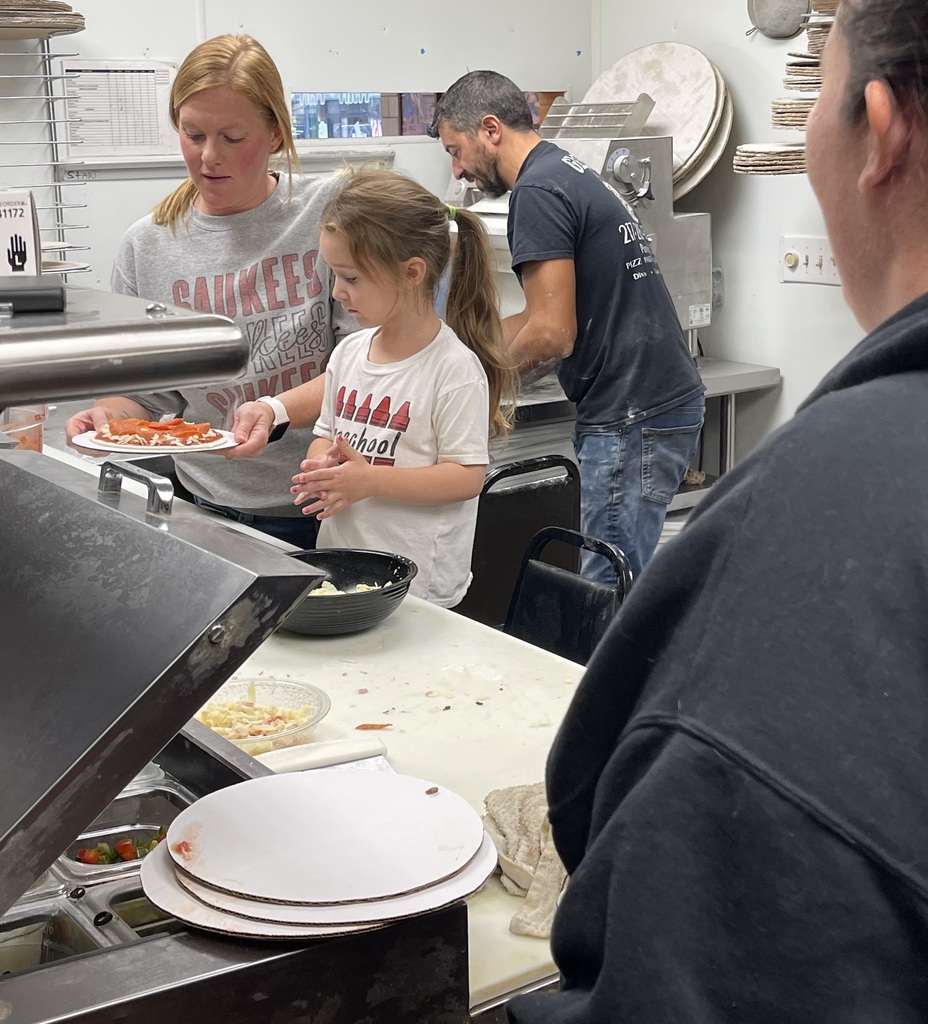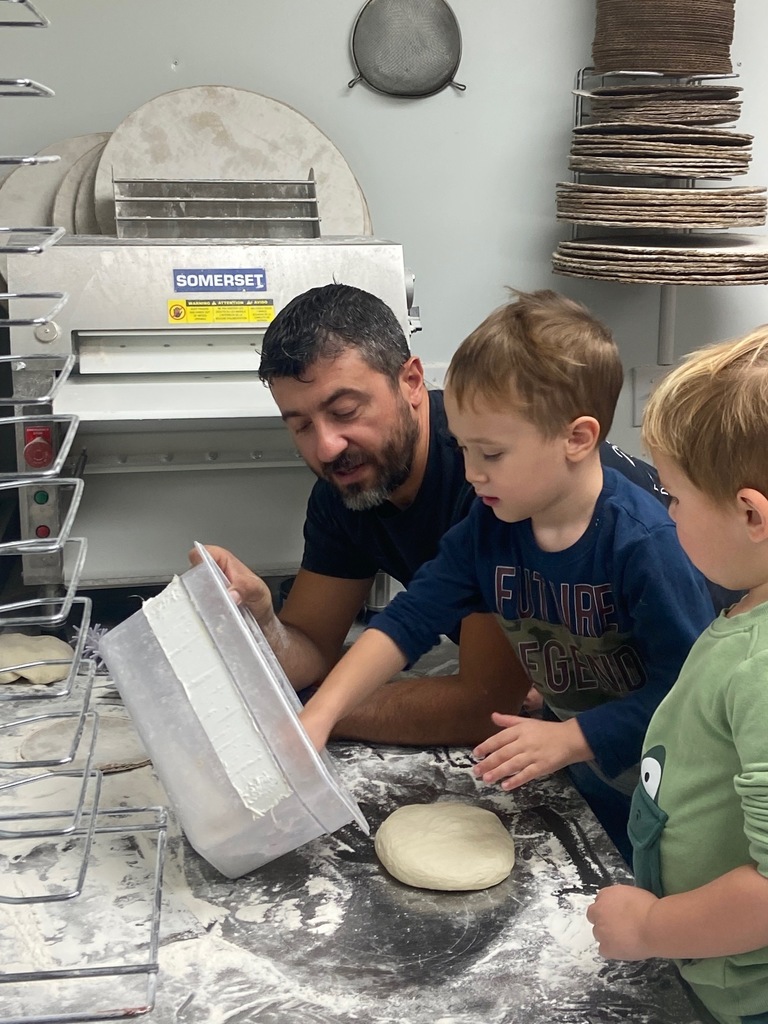 Athletic Announcement: Tonight we kick off our Saukee Turkey Tournament at Pittsfield High School and the start of hosting our winter athletic events. On nights that PHS hosts a home event, due to gym usage for practice, fans attending games will not be able to access our gym until 5:15 pm. Please plan accordingly. Thank you and Go Saukees and Lady Saukees!

Attached is the updated Saukee Turkey Tournament schedule for this week.

Saukee Basketball had Mr. Mark Amann present our first Sauk Talk of the year. Wonderful message from a very influential person! #gottaalwaysfight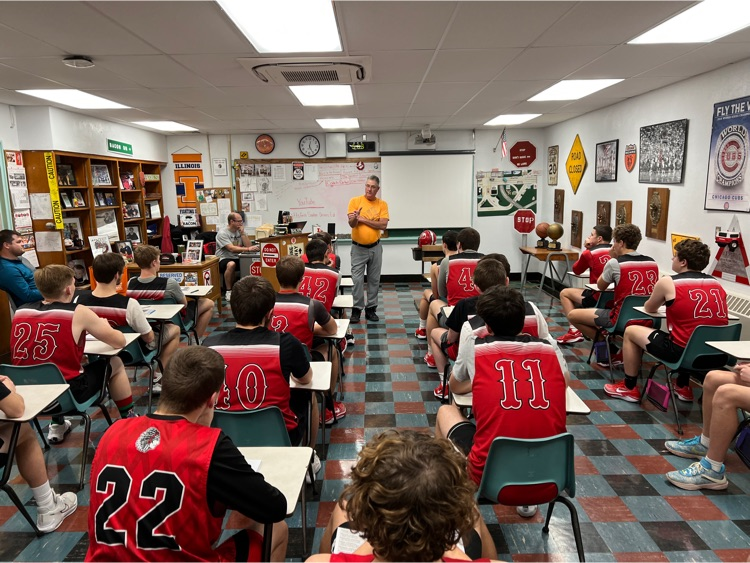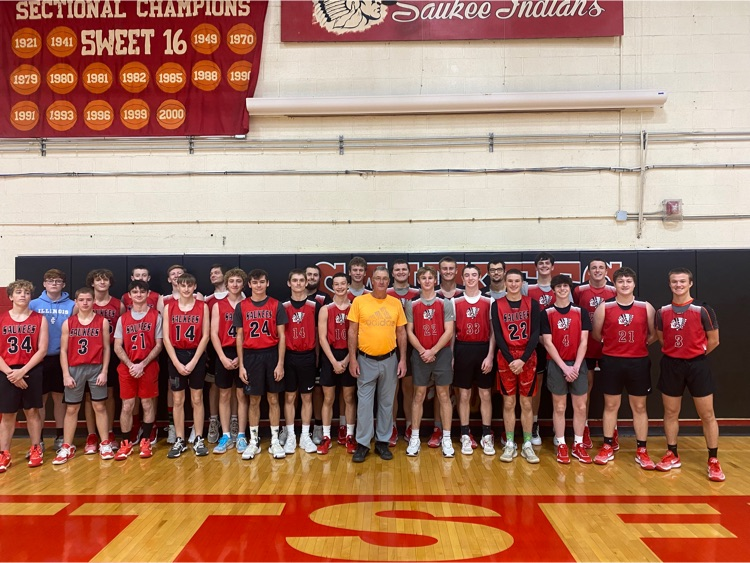 Thank you to all of the Kindergarten - Second grade families who attended the Milk & Cookies Pajama Night at South School! Families played games together, they met and learned about Marti the South School therapy dog, and enjoyed milk and cookies while Mrs. Pursley read Thanksgiving stories. Thank you to Mrs. Pursley, Mrs. Stendback, and Mrs. Marable for planning the event and to the South School teachers and PHS NHS students who volunteered to make this night memorable for these South School students.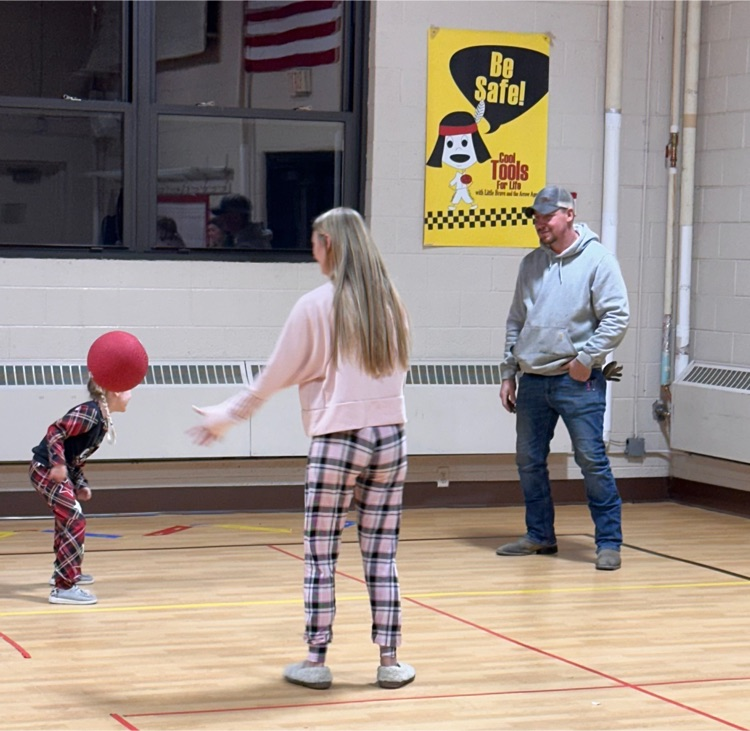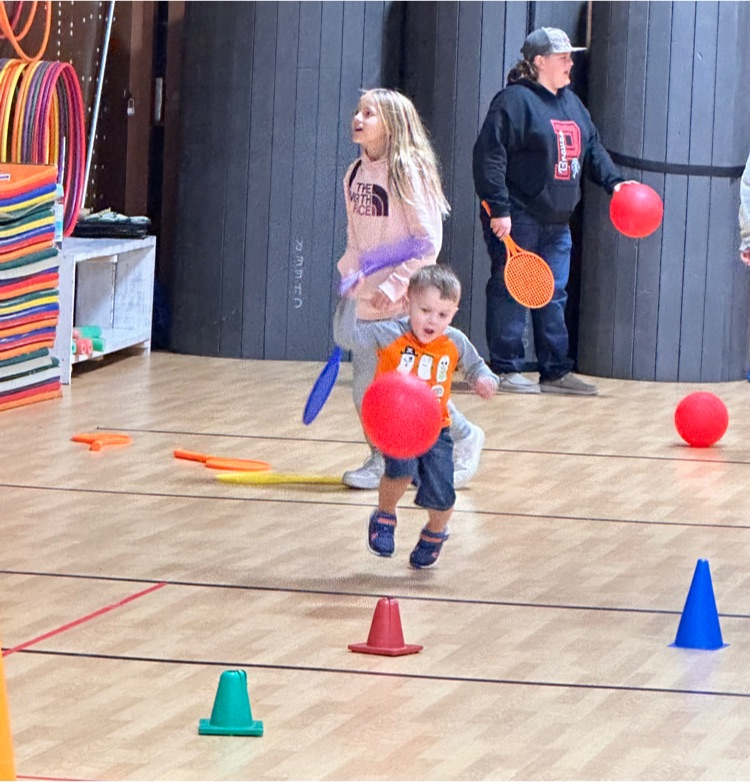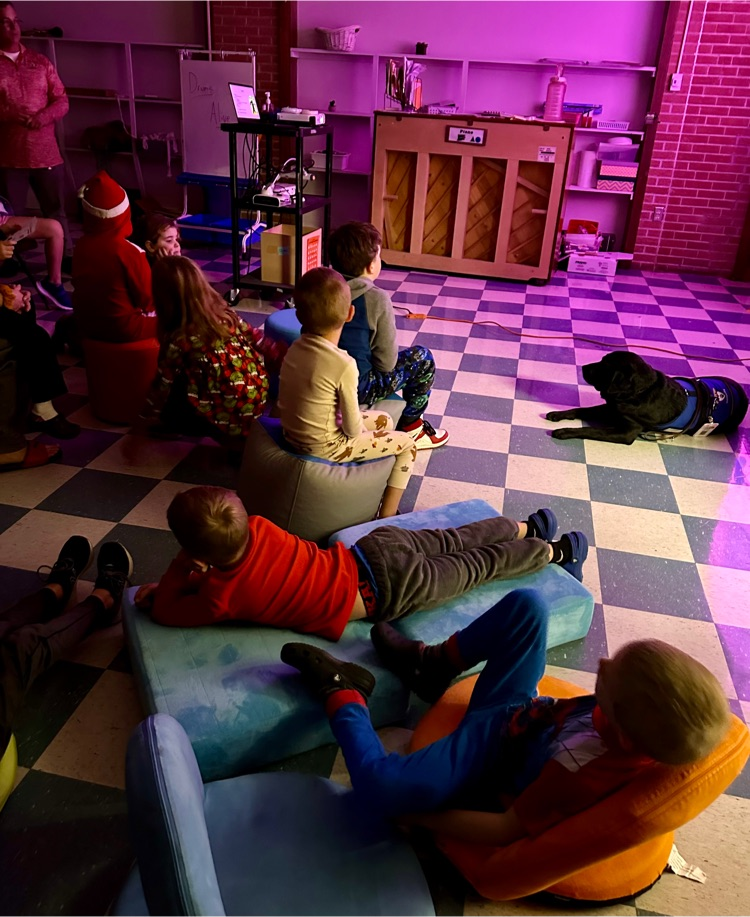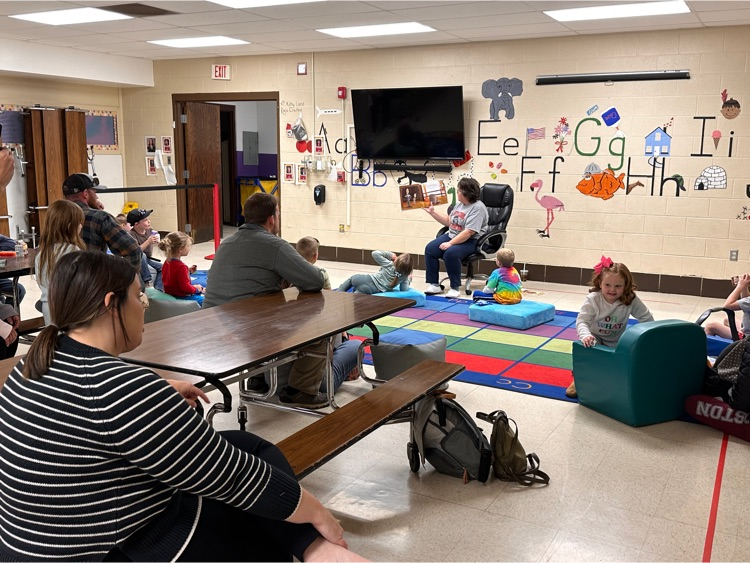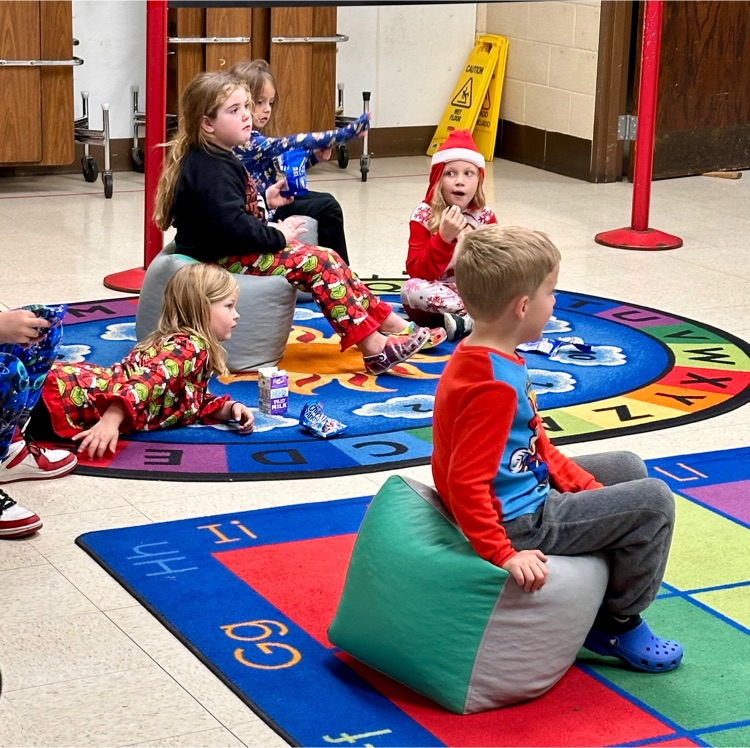 2024-2025 Superintendent Search We are interested in receiving your input about the new superintendent. We would appreciate it if you would take about five minutes to fill out an online survey that will be available until November 17, 2023. English Survey:
https://www.surveymonkey.com/r/DR55TJJ
Spanish Survey:
https://es.surveymonkey.com/r/5HTYRPD
Information can be found on the Pikeland.net website. Thank you!

South School Food Drive Students are encouraged to bring donated food items to South School beginning on Monday, November 13 and ending on Tuesday, December 5. The classroom with the highest overall total of donations will earn a classroom party! Please be sure items are not in glass containers and that all items are unopened. Thank you for working with South School as we help the PHS Student Council provide food for Pikeland families.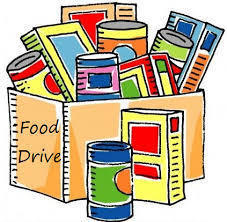 South School Weekly Newsletter
South School Families - Mark your calendars!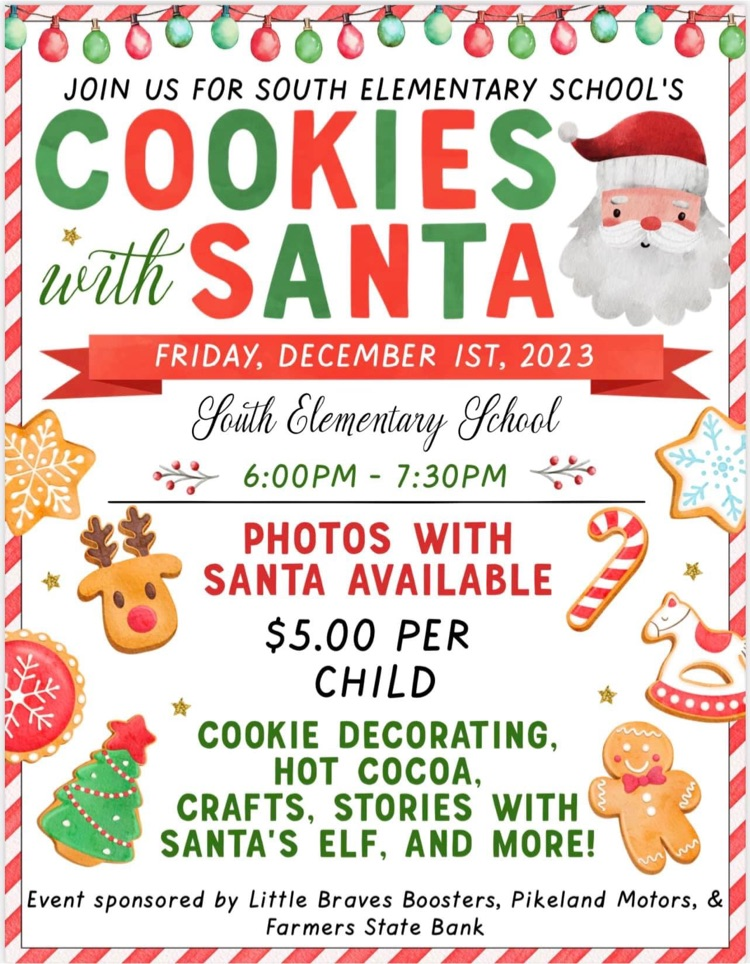 Athletic Announcement. The Pittsfield Boys and Girls Basketball programs will hold their annual sport drink scrimmage on Saturday, November 11, 2023 at Voshall Gymnasium. The girls will start at 4:00 pm and the boys will follow at approximately 5:00 pm. Cost of admission is a sport drink of choice. Go Saukees and Lady Saukees!

Saukee Reading Club The first installment of Saukee Reading Club forms are due tomorrow! Any Kindergarten - 2nd grade student who tracked their reading using the Saukee Reading Club form will receive a free ticket to an upcoming Lady Saukee basketball, Saukee basketball, or Saukee wrestling event.
South School News There were a lot of giggles as Mrs. Williams' preschool classes mummified her this week. Thank you to the Little Braves Boosters for coordinating the 'Mummify your Teacher' event and to all of the students who voted!🎃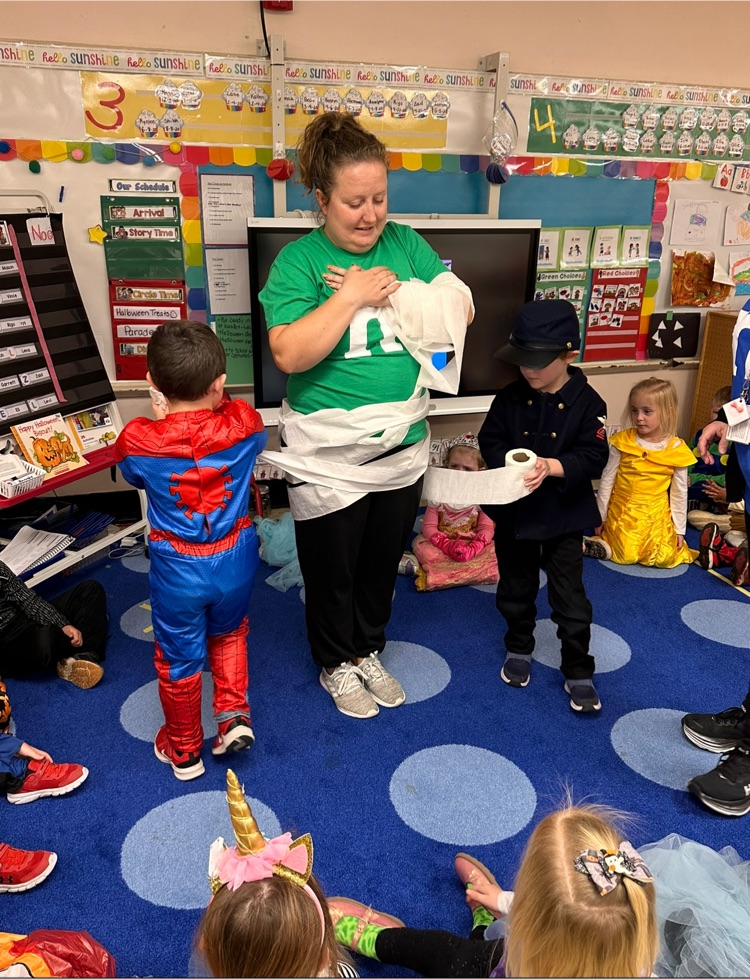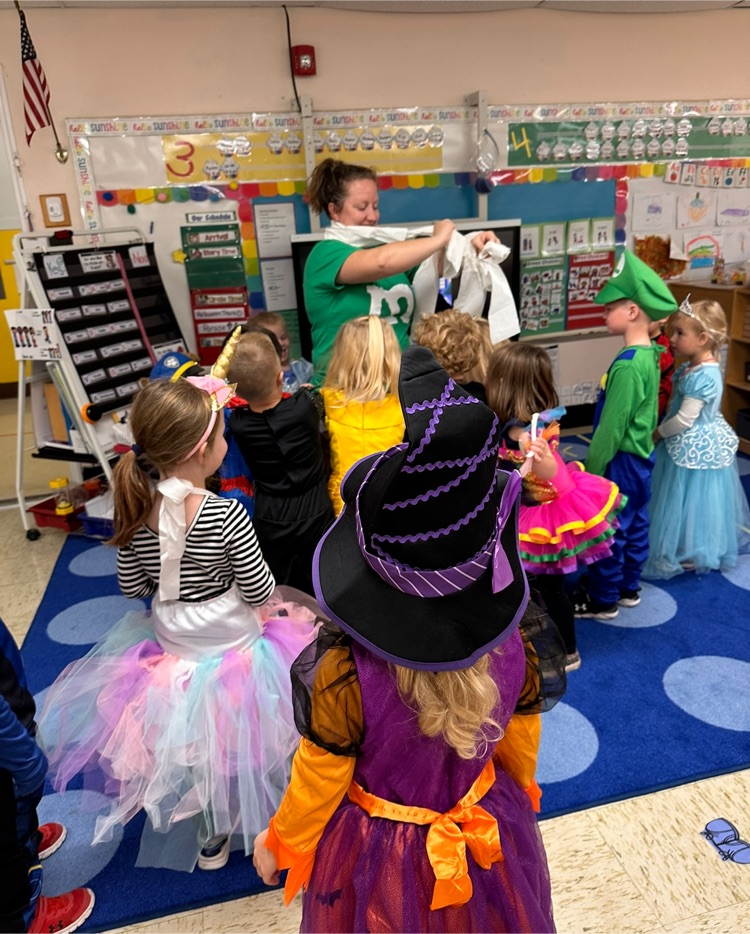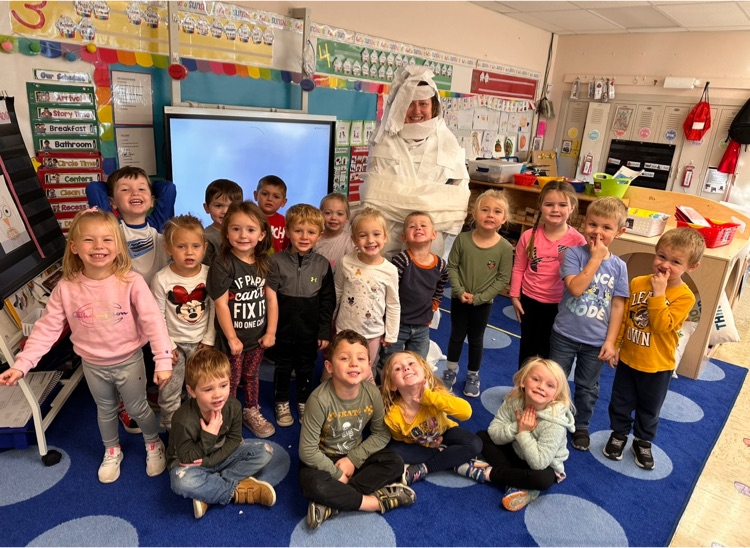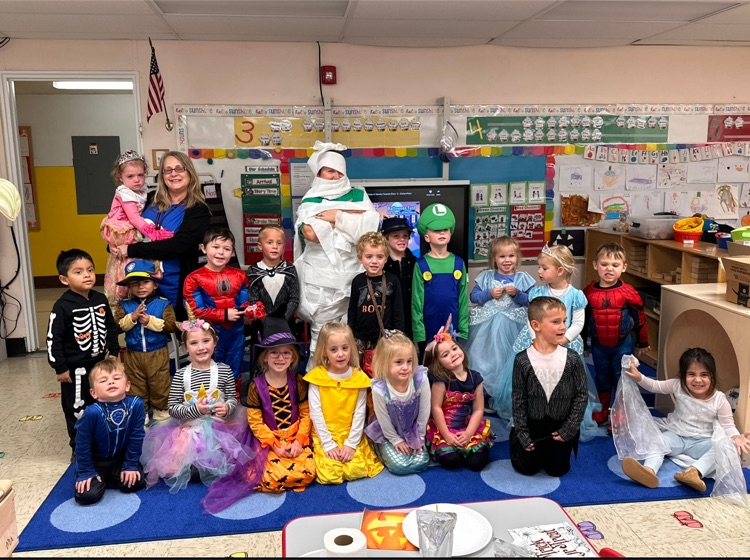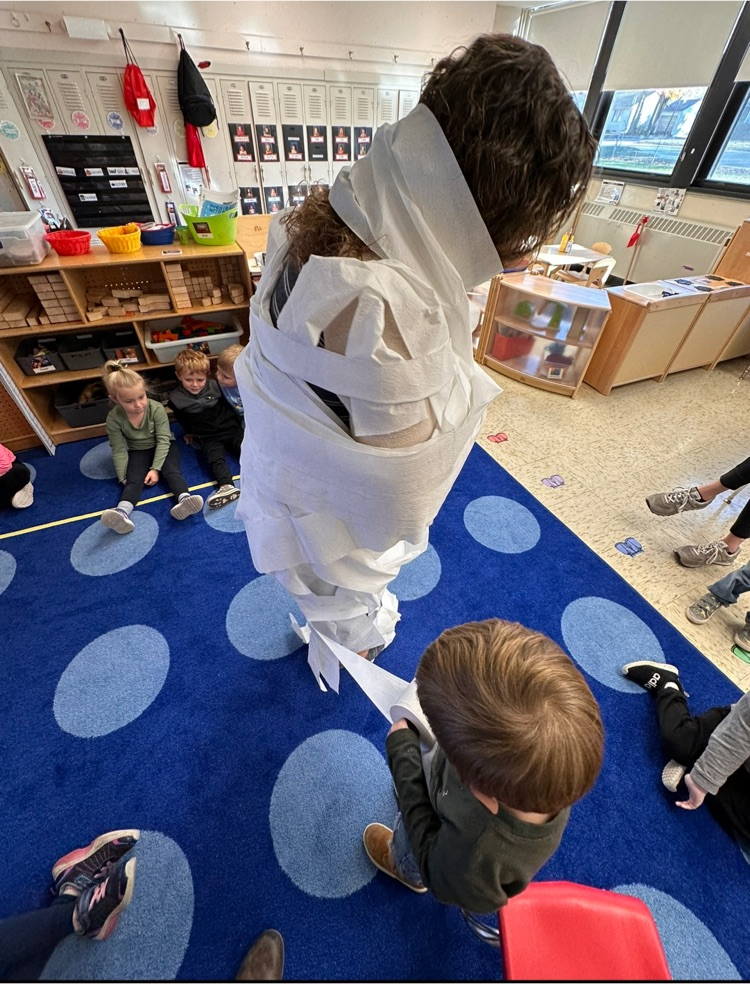 South School News Mrs. Williams' morning and afternoon classes were the winners of the 'Mummify the Teachers' contest coordinated by the Little Braves Boosters. There were lots of giggles as Mrs. Williams turned into a mummy and then burst out of the toilet paper! Thank you to all of the students who voted during this event.🎃🎃